eureka software has more than 65 years of collective experience creating and producing successful multimedia product solutions and developing management systems from concept through compliance. Each member brings unique experiences and skill sets to the team. We are a cohesive and dedicated group of professionals, actively pursuing cutting-edge technologies to improve our services. We pride ourselves on our relationships with our clients and our tenacious attention to detail.
contact eureka software
Tel: 509-397-4551
Fax: 509-397-2945
or email eureka
Jon Ochs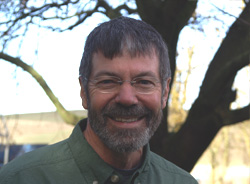 President and Chief Technology Architect
Jon is the president, and founder of eureka software, inc.,. He is the technical mastermind of our company who keeps us at the forefront of the most recent technological advancements. At eureka software, he is wired into the projects at a high level, and has an advanced understanding of architecture and technology as it relates to knowledge management and all aspects of the multimedia product solutions and services field. He has long-range vision and always finds an appropriate technical solution to a problem.
For a techie guy, he is also a very creative human being. He has exuberant energy and a strong will. His farm background shows through occasionally – he is able to fix anything and dabbles in alternative crops. Lavender is the current interest. He has always been active in the community, sitting on boards of various organizations and always ready to help bring technology home to the country. He is a lover of knowledge, good causes, and the arts.
Camera in hand, Jon and Li hike or bike the bluffs above the Snake River Gorge and Penewawa Canyon. Several times a week, in the early hours near dawn, they connect with the natural beauty and power that defines this area, their lives, and their work.

e-mail: jono@eurekasw.com
---
Li Ochs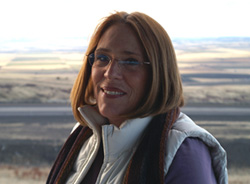 Chief Executive Officer and Vice President
Li is the vice president and cofounder of eureka software, inc., and one of eureka software's artistic techno team members. As project manager and administrator, she is the heart and soul of the eureka team. She keeps the company pumping with positive energy and vision yet keeps each project focused and grounded. She is a champion of our clients, providing them with excellent service and support. She has a keen understanding of client needs and responsibilities and is committed to providing the absolute best the team can offer.
At the center of her life has been the raising of her six children and now her first grandchild. Besides creating an industrious, innovative family, she creates some extraordinary textile art. She maintains a studio here at the farm where she paints on silk whenever time allows. Her other love is gardening (she hasn't given up on the farm either). She maintains the gardens and grounds, flowers, and veggies at the farm.
She is a country girl with her feet planted firmly in the earth who cultivates a myriad of eureka projects. The projects flourish and reach fruition under her direction. She connects with each client and each project grows from there. You should see her flowers.
e-mail: li@eurekasw.com
---
Tina Ochs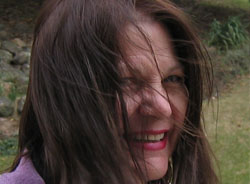 Vice President, Publishing
With an unbending eye for detail, Tina produces the most effective interactive electronic documents in the universe. Her expertise with Adobe Acrobat PDF documents means accessible and highly useable documents are created to the delight of the FERC and our clients. Her understanding of relicensing processes and documents enhances the team's ability to design just the right strategy for our clients' needs.
Tina is another artistic techno team member at eureka software. She paints wonderful depictions of the Palouse area, shoots short films, and is writing a novel. Most recently she has expanded her canvas to include the old family Victorian house in Palouse, Washington. She has turned it into a work of art, full of kitschy collectables, and opened it as a bed and breakfast. It's well worth a visit, especially for folks who are not comfortable in the Holiday Inn. Visit her at Villa Tina in Palouse.
e-mail: tina@eurekasw.com
---
Ian Ochs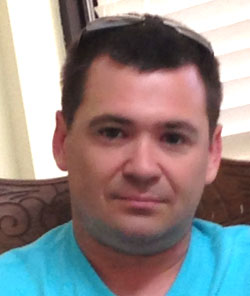 Director of North American Sales
Ian is the sales and marketing director of eureka software. He started consulting with the company at the age of 5 years old when Jon brought home his first Apple computer. He has a wide range of sales and political campaign experience.
He recently started back working for the company. Currently his primary roles include traveling to visit prospective clients and helping out with some of our websites as well. He was also raised on Eureka Farm and he facilitates in the sales for Jon's alterative crops.
Ian now lives in Florida with his wife and 3 boys. He enjoys helping to raise his children, mountain biking, hiking and swimming.
e-mail: ian@eurekasw.com
---
Jon Ochs

Li Ochs

System Architecture and Development
Database Management and Design
Web Programming
Research and Development
Knowledge Management System Design
Consultation
Implementation / Configuration
Installation / Testing
Training

Project Management
Administration
Operations Management
Consultation
Implementation
Testing / QC
Training
Tina Ochs
E-publishing
Testing / Quality Control
Web and Interface Design
Web Maintenance
Technical Writing
E-document Training Specialist